4.5KW Portable Air Conditioner Hire
4.5kW Commercial Air Conditioner Features
Our 4.5 kW commercial air conditioners are the latest models on the market, providing quiet and efficient operation for up to 30-sqm of uninterrupted space with complete ease.
Compact and portable, they can be placed in an inconspicuous location – delivering the cooling you need with multiple control settings.
Powerful but energy efficient cooling solutions delivered for a wide range of small or large commercial buildings.
Quiet operation with a maximum noise level of 64dB, equivalent to a normal conversation. No impact to productivity!
Maintenance Free Operation
You can rely on our air conditioners to keep your business cool week after week with no mechanical maintenance required. For a complete hands-off solution, ask us about latent-condensate-pump hire, which pumps water from the air conditioner tank as it cools, meaning no more emptying the water tank during operation - perfect for server rooms and continuous cooling.
What is the 4.5kW Air Conditioner Suited For?
The 4.5kW commercial air conditioner is flexible enough to fit into nearly every setting since it can easily operate off a standard 10amp power outlet, meaning no special installations and requirements for running it.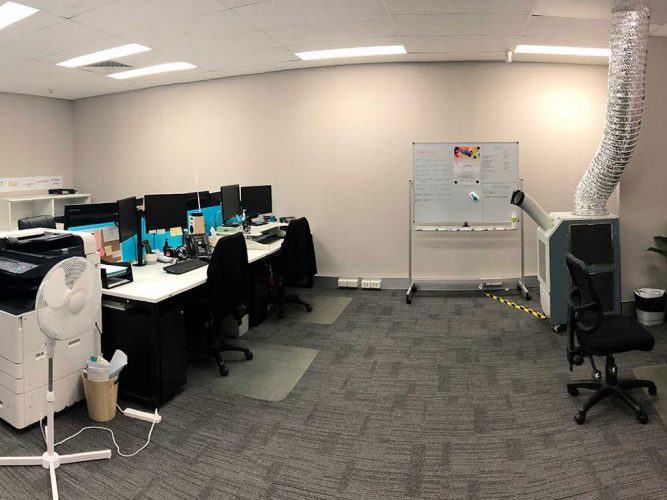 Commercial portable air conditioners are ideal when the existing air conditioner in your office breaks down or during scheduled maintenance, helping to keep your staff, server rooms and computer equipment cool.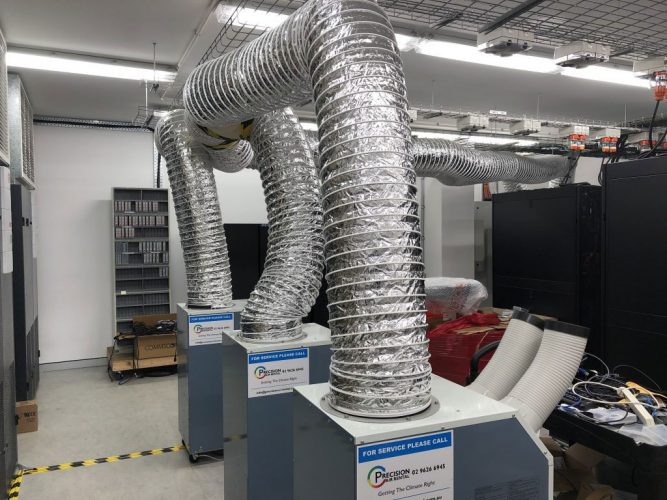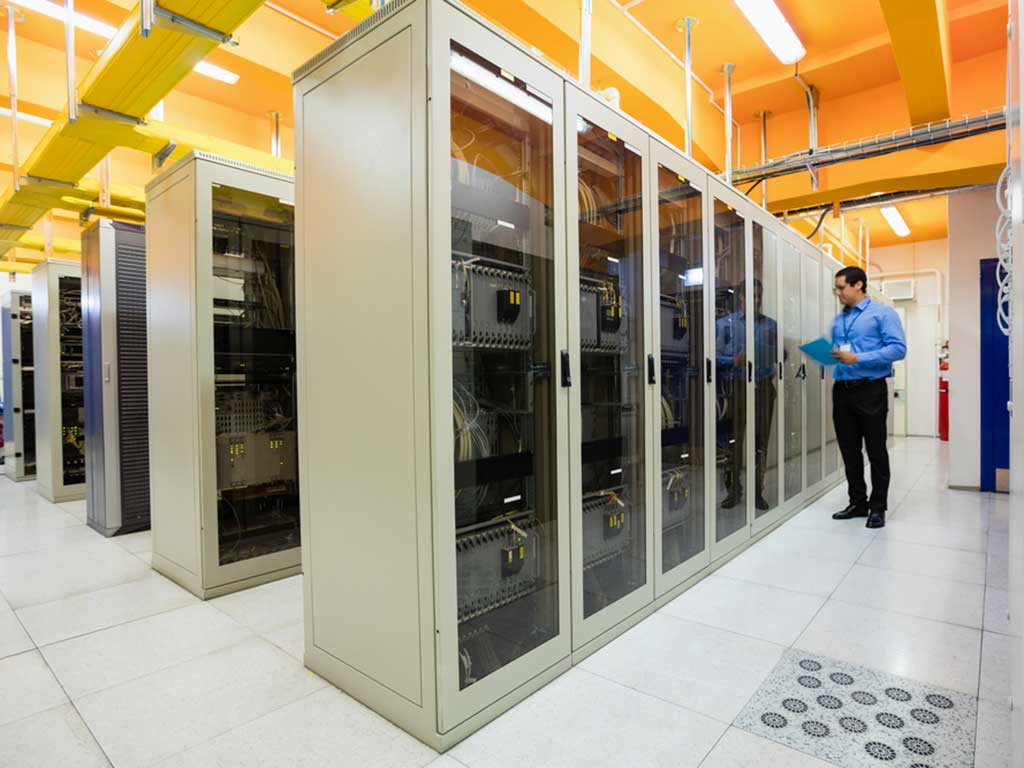 Server rooms are highly sensitive to temperature increases and humidity. If your server room air conditioner fails, or isn't strong enough, we can help keep the area cool so that your essential equipment remains functional and safe. Our air conditioners can be configured so that they can cool 24/7 with no interaction required.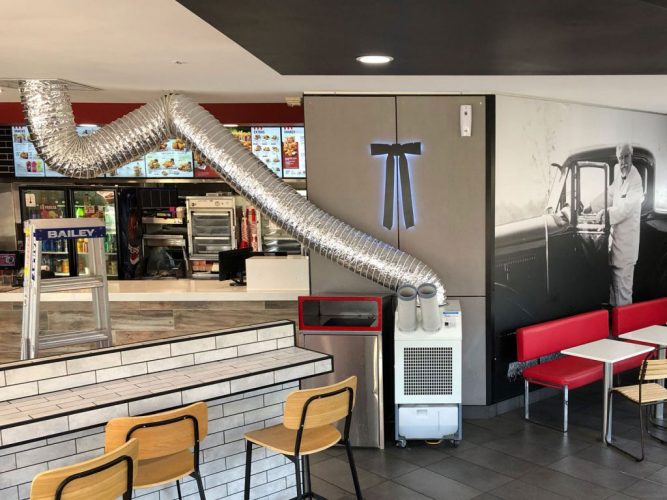 Uncompromising in performance and efficiency and can be placed in literally any location where venting is possible, keep your staff comfortable and happy while they take their allocated breaks on work days.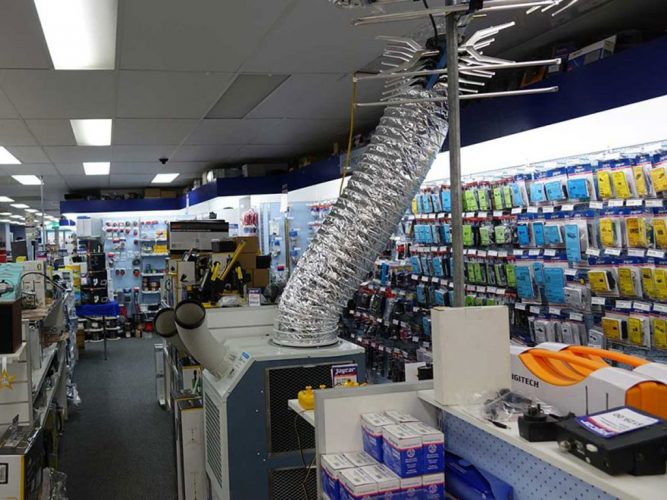 Designed to provide maximum comfort, keep your staff and customers cool during hot summers when the air conditioning is insufficient or when the cooling system breaks down.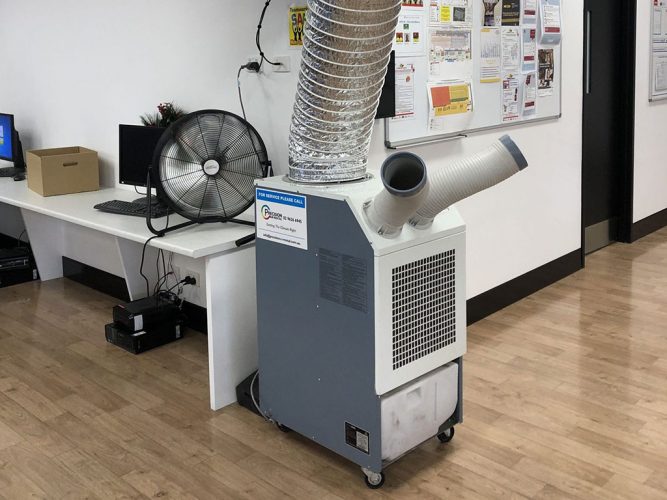 Whether for individual consultation rooms or the general reception area of a medical centre, these portable air conditioners help to maintain a cool indoor environment for both patients and professionals.
Why Choose Precision Air Rental
The experienced Precision Air Rental team will understand your needs before offering a tailored solution for your commercial property. Whether you need one or more air conditioners, we take care of everything from start to finish.
If you are in an emergency situation where your air conditioning breaks down, we provide fast delivery services throughout Sydney. Just give us some information about your space and needs and we'll deliver to you!
Our same-day delivery and installation services are highly sought after especially on scorching summer days. We reach you quickly and set you up within no time, making sure your workforce is not interrupted.
We offer exceptional 24/7 customer support because we know how important cooling is in your commercial property. Call us night or day and we will fix up any issue for you!